Bill Murray's Stripes was one of my favorite movies growing up. Could it have even influenced my career choice later in life? Perhaps the most engaging piece of the film was the EM-50, the Army's Top Secret armored personnel carrier that looked like an RV. The EM-50 was based on GMC's 1976 motorhome.
Stripes culminates with our protagonist taking the EM-50 across the Iron Curtain to rescue his fellow soldiers. Unlike the production model of the '76 motorhome, the EM-50 packed a bunch of firepower that allowed it to take on all threats.
As so often in life when the truth is stranger than fiction, the Army did use a GMC motorhome to support the color guard that support the American Freedom Train. I would be curious to know if whoever wrote the script bumped into this vehicle along the Freedom Trains route.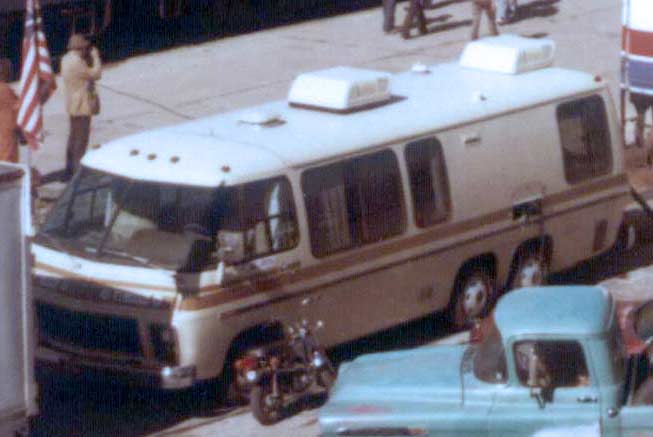 Back in 1987 I actually spent 6 weeks at Fort Knox, KY where the movie was filmed. The rumor circulating around was that in one of the barracks latrine there was graffiti on the inside of a stall door that said "Bill Murray Was Here." I never did find it. And that's a fact, Jack.